Airways & Radio Procedures (OPS 0005)
By Executive Manager, Operations 16989 downloads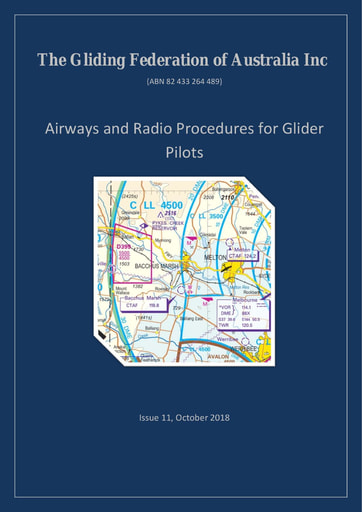 Gliding in Australia is subject to the Civil Aviation Act 1988, Civil Aviation Regulations 1988, Civil Aviation Safety Regulations 1998 and other relevant Legislation as amended from time to time. Certain exemptions from the provisions of the Civil Aviation Regulations 1988 have been granted to members of the GFA by way of Civil Aviation Orders 95.4 and 95.4.1. Where exemptions exist, the practices adopted by GFA are outlined in the GFA Operational Regulations approved by CASA.
This document provides guidance for the conduct of gliding operations in Australian airspace and is to be read in conjunction with the Manual of Standard Procedures, Part 2 (Operations).
Where the requirements of this document differ from those contained in the GFA Operational Regulations or other Legislative documents, the GFA Operational Regulations and other Legislative documents shall take precedence.