Paper Mship and Medical Qld Tas NT ACT
By Tim Shirley 1060 downloads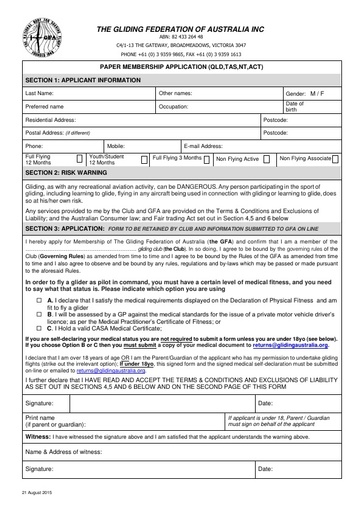 This form provides the appropriate form for memberships and medical declaration for members who need to use them.
Note that for all Adult members, the on-line options are quicker and easier to use.
Junior members (under 18 years) will need to use these forms because the consent od a parent or guardian is required.